Ped-Zone sign for pedestrian crossovers
Substantially increase drivers' yielding behaviour!
The in-street Ped-Zone™ sign for pedestrian crossovers is an inexpensive brand-new concept that substantially increases the effectiveness of your pedestrian crossovers.
Set up in the middle of the street, the sign greatly increases the visibility of pedestrian crossovers and reminds drivers to yield to pedestrians setting foot on a pedestrian crossover.
Moreover, installing a Ped-Zone™ sign for pedestrian crossovers in the middle of the street creates an obstacle that narrows the street and forces vehicles to slow down.
This combined effect of increased visibility and speed reduction results in a substantial increase in yielding behaviour by drivers.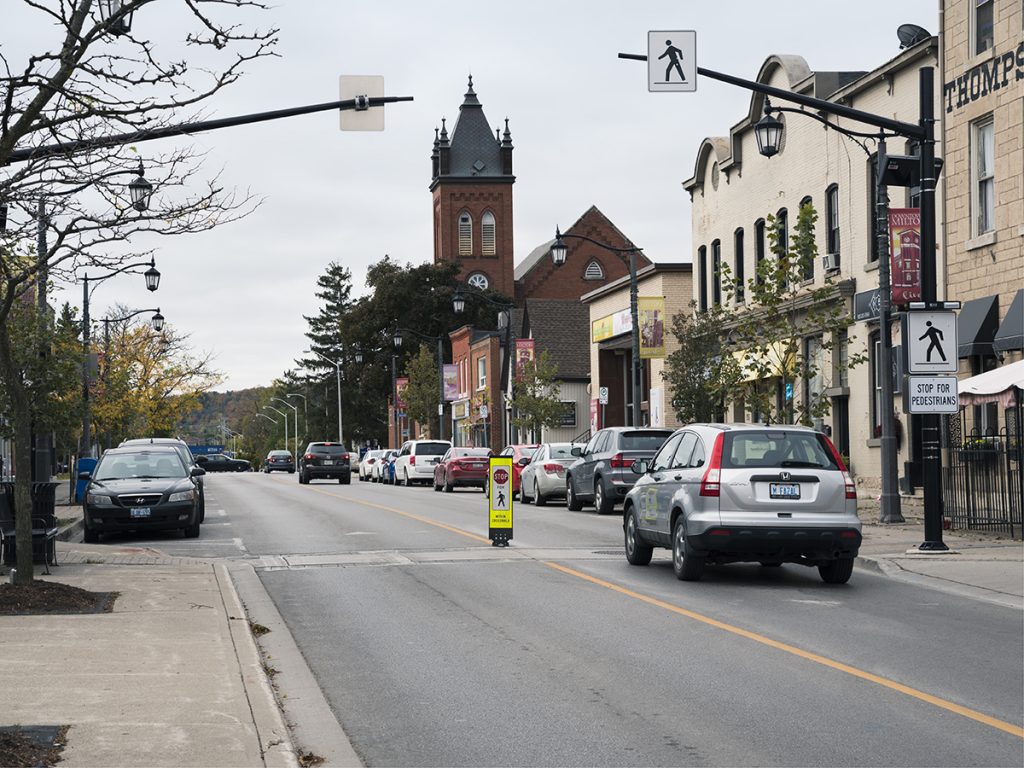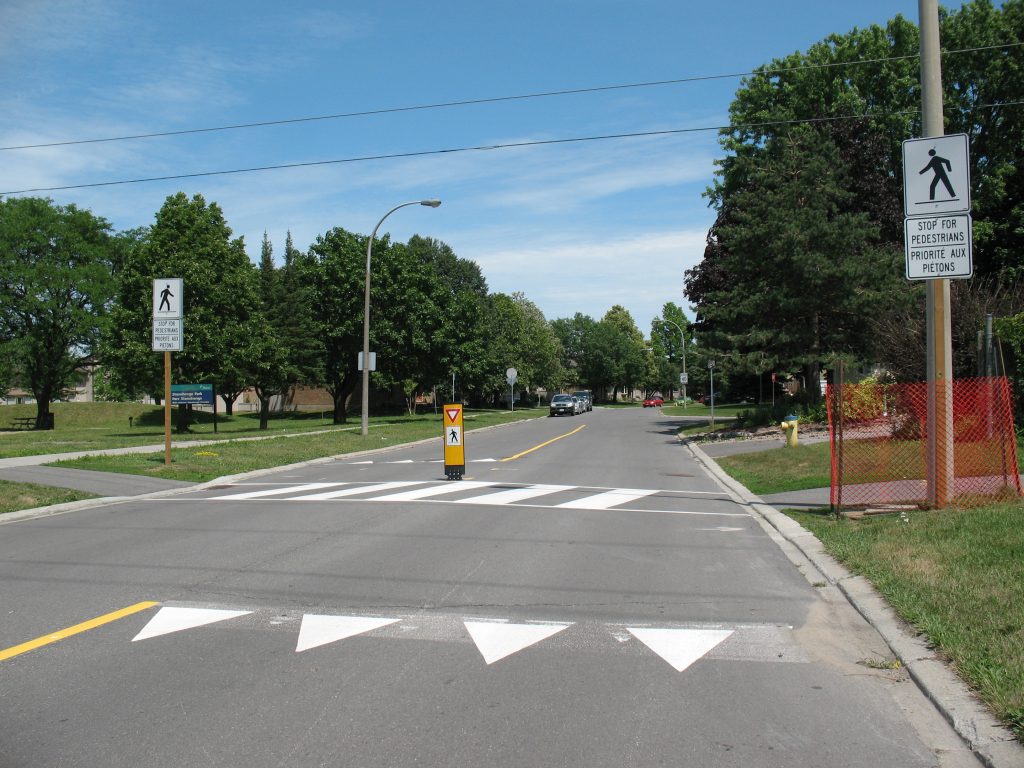 When struck by a vehicle, the Ped-Zone™ sign folds up on impact and then returns to its initial position. It is the only sign that can withstand direct wheel impact at 80 km/h from different types of vehicles (buses, firetrucks, trucks, cars, etc.).
Its unique anchoring system is designed for Canadian winters. With four anchors and a specially formulated epoxy resin, it features a very strong anchoring system that can be used for several years. It also provides for easy removal of the signs in the fall and easy reinstallation the following spring.