Develotech Parking Post
The Develotech parking post is the only one that has been specifically designed for use in parking lots.
Thanks to its unique technology consisting of an octagonal rubber base and a square fibreglass tube, the Develotech parking post is rigid enough to keep a parking sign in an upright position while being flexible enough to bend if struck by a vehicle and to return to its initial position after the departure of the vehicle.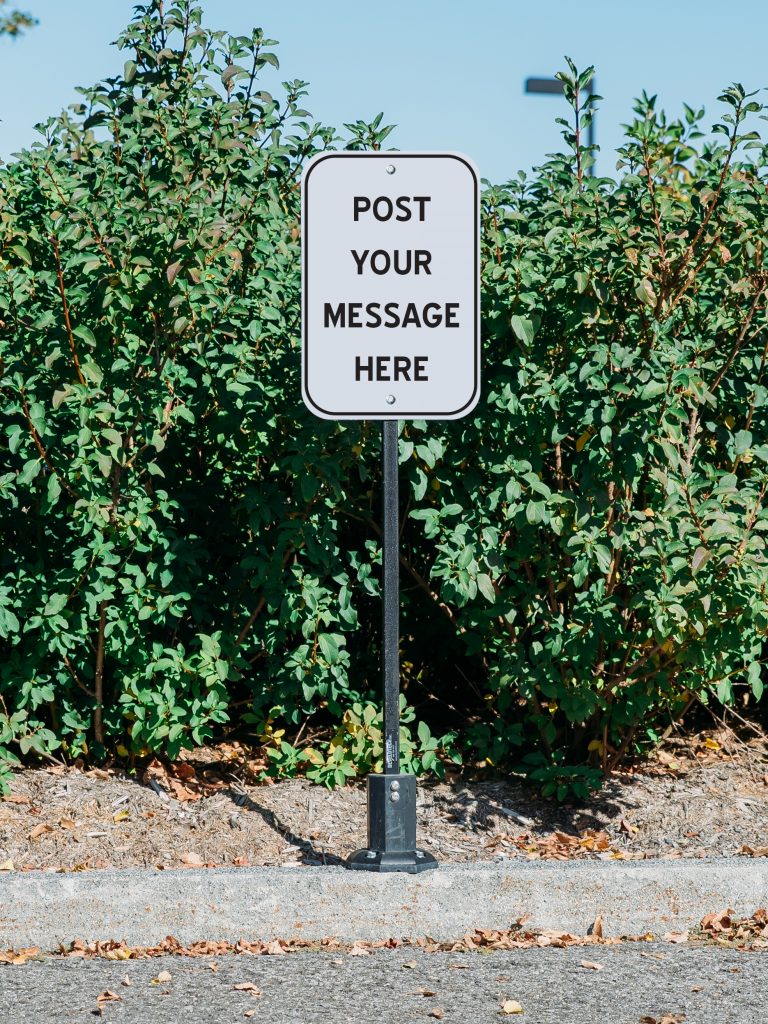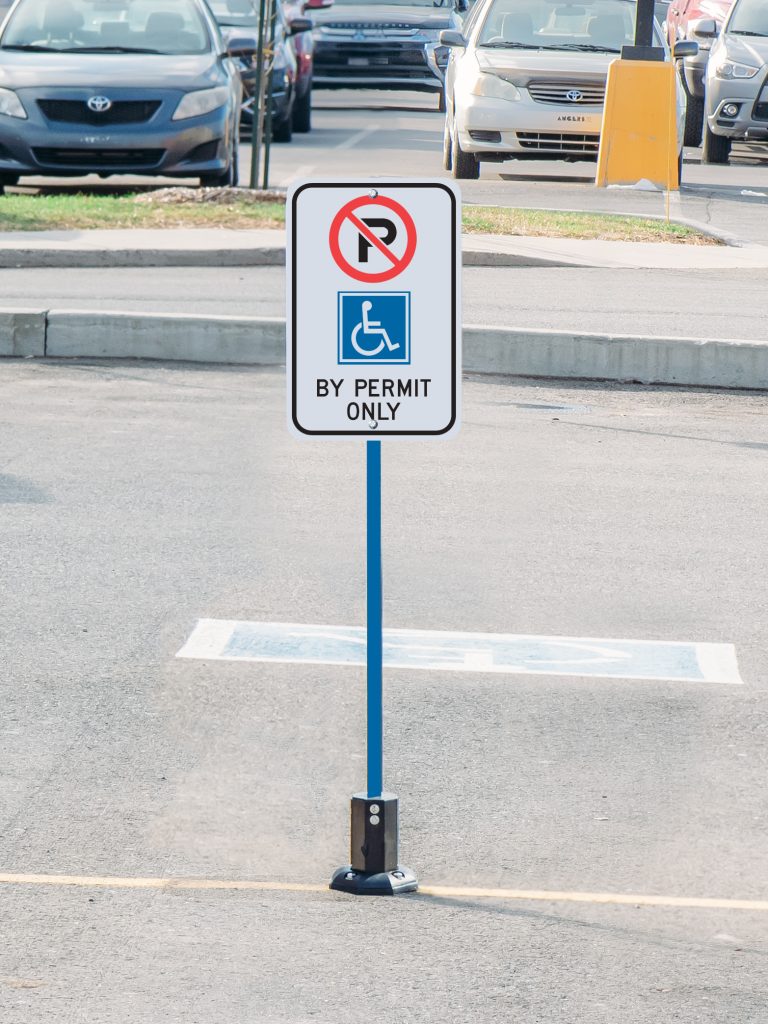 Made of durable and corrosion-resistant materials (aluminum, rubber and fibreglass), the De- velotech parking post does not damage vehicles that come into contact with it.
In addition, the Develotech parking post can easily be anchored in an asphalt pavement or a con- crete curb.
Flexible, aesthetic, durable, easy to install and maintain, inexpensive, the Develotech parking post is simply the best flexible one on the market.